A Brand New Start for 2011
These days, brands are constantly exposed to external market forces, consumer opinions, loyalty issues, competition and trends – and most of those household brands have dedicated teams of brand managers, consultants and brand agencies constantly crafting, exploring, analysing and implementing to accommodate all those changes.

Brands can be re-aligned on a variety of levels. It may be purely strategic to start with, getting internal communications up to speed, auditing and understanding stake holder opinions and devising a communications/marketing plan to engage better with the target audience. You may never know from a visual point of view, but rather feel a change in attitude and media exposure resulting in a well-implicated action plan.
More likely however, a company will choose to show any internal changes with an updated brand identity design and thus gain the first bit of exposure as part of a new strategy. Usually, it's either 'Revolution' – a complete re-design of the old identity – or 'Evolution' – a crafted update that adapts the design to new emerging communication channels, applications and emerging visual trends without completely changing the look and feel and thus potentially alienating customers.
Here are some of both from 2010.

Strapline and Sparkles
Wembley stadium revealed their new identity middle of last year. It introduced a strapline and a far more 'flamboyant' logo design geared to work with the ever increasing opportunities in digital and social media.
"The new identity is an important part of our long-term strategy to drive even greater engagement with our Club Wembley members, commercial partners and huge spectator base" says The FA Group Head of Marketing Simon Freedman.

"We are moving into a new stage in our lifecycle and the new identity is more reflective of the dynamic and multi-purpose nature of the stadium" says Wembley Managing Director Roger Maslin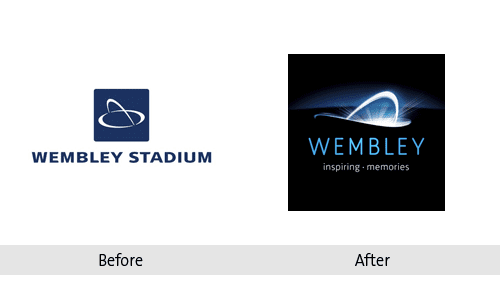 Never mind the Gap
US clothing retailer Gap introduced its new brand in October – and it went down like a lead balloon.  After more than 2,000 comments were posted on the company's Facebook page on the issue the new logo was scrapped. Focus group testing gone badly wrong? Misjudgment of the target market's taste? Or simply a clever marketing plot to get the brand back in the headlines? Anyone got any sales figures following this re-branding exercise?!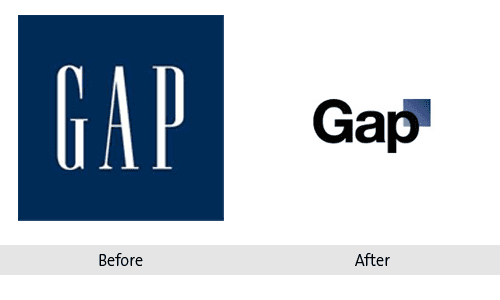 GMTV becomes Daybreak and night falls on the ratings
Curious. It was hyped up, promoted and prepared with the arrival of new presenters Adrian Chiles and Christine Bleakley. Yet, just before the end of 2010 the press reports that ratings have plummeted to an all time low. ITV has apparently been left 'shocked' by a recent set of ratings.
The GMTV brand was launched in 1993. Off air, it has disappeared as a corporate entity, with the company GMTV Limited being renamed ITV Breakfast.
One can only guess whether the re-brand itself caused the problems the show is now facing or whether it is a combination of the show's new setup, the presenters and the loss of trust from the original GMTV audience who may feel sold out for the sake of publicity.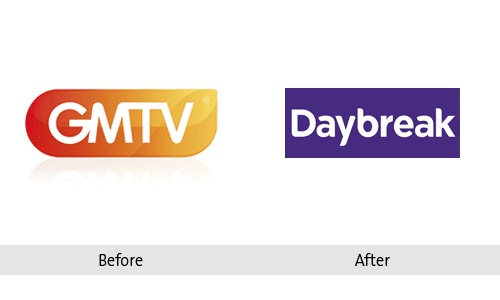 Oil of Olay
Not apparent on the UK website, Oil of Olay have had their identity and 'cameo' changed last year. The changes are subtle enough to create a fresher visual appearance without changing the general mood of the brand. It seems 'tidied up' and more flexible in its use.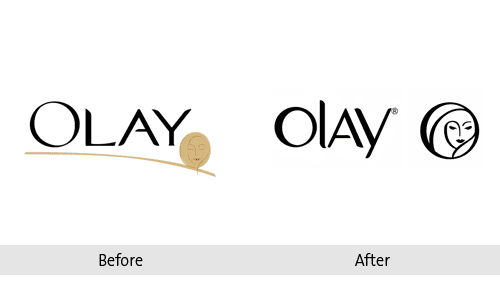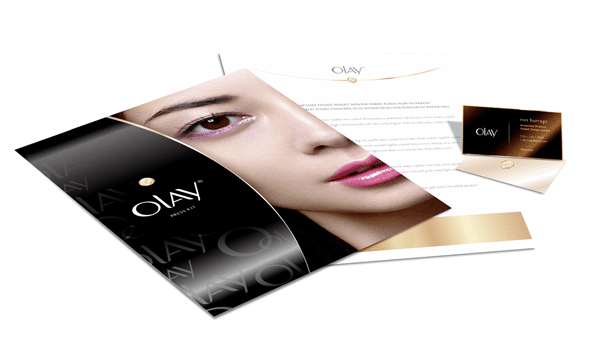 Google
Maybe it was about time that the brand dropped that drop shadow. Being all about clean, functional and simple design when it comes to their applications, this seems to be a logical visual conclusion to express the brand's values without rocking any boats.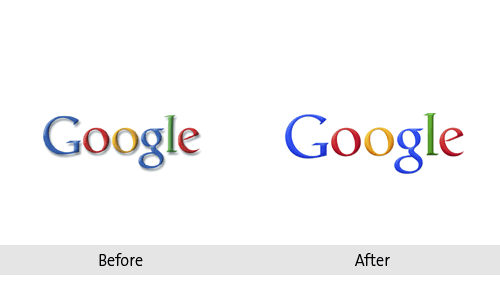 Dell
Dell revisited its brand positioning "while analysing why the brand value had been declining (most notably) in the past five years."
The visual result of the re-positioning is subtle, but as their Creative Director says:  "The brand redesign was not intended to be a radical revolution, but rather a practical evolution based on our established equities and alignment to the repositioning of our brand." Tommy Lynn, Dell CD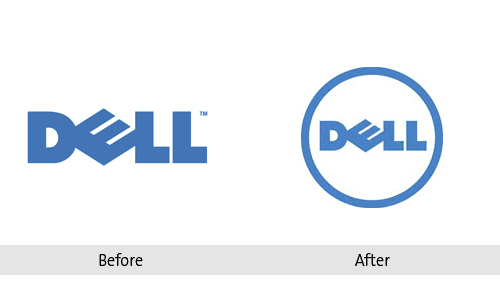 MySpace
A curious one in my mind as I am not sure what to make of it in terms of progress in style and communicating any brand values. Apparently it is a clever visual aid to reflect the 'my space' philosophy but I am not sure about the execution.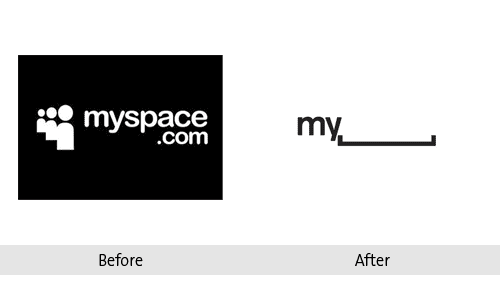 Price Waterhouse Coopers
It was a bit of a mouthful – and now it's changed. The emphasis on a new brand reflects PwC's desire for a more unified representation across its global network. "Our decision to make this change now is because over the last decade PwC has continued to grow and evolve and a concise consistent Brand position makes it easier for people to appreciate who we are, what we do, and how we operate across markets," said Moira Elms, PwC's global leader of brand and communications.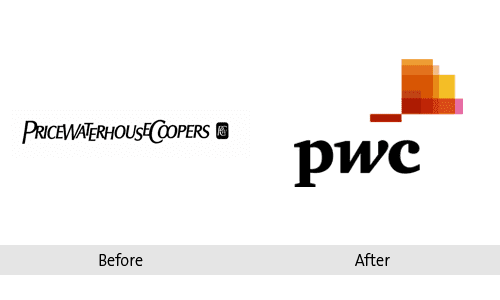 There are many more – and uncountable brand identity changes happen on a more local business level.

What I find interesting is the choice of brands to opt for either evolution or revolution and the consumer reaction to the outcomes. Interesting to see what will happen in 2011! Re-brand away…