Building Brand Reputation
You are working hard on your products and services, management, quality, workflow, customer relations etc. Inevitably, this will build your brand's reputation, but it will take time and news spreads slowly unless you use the technology at hand.
Here are just a few sites and thoughts about how you can use them to increase your brand reputation:
Why should you have to?
There was a time when the marketing department had the power to tell a brand's story – and they alone had the majority of influence over what was communicated to the public via different media (advertising, print and DM etc.)
It all changed with the rise of social media and the readily available gadgets that support it (iPhones and other smartphones, free wi-fi in cafes and shops, tablets and laptops to name but a few.) Suddenly, 'Word by mouth has become word my mouse' (or touchscreen) as Lula Jones said so nicely. The new order is transparent. People can review, comment, share, debate, celebrate and ditch brands all from the palm of their hand.
So looking after a brand's reputation is not just vital from the point of trying to increase its value but also to protect it from false statements or accusations of poor performance that can damage your brand.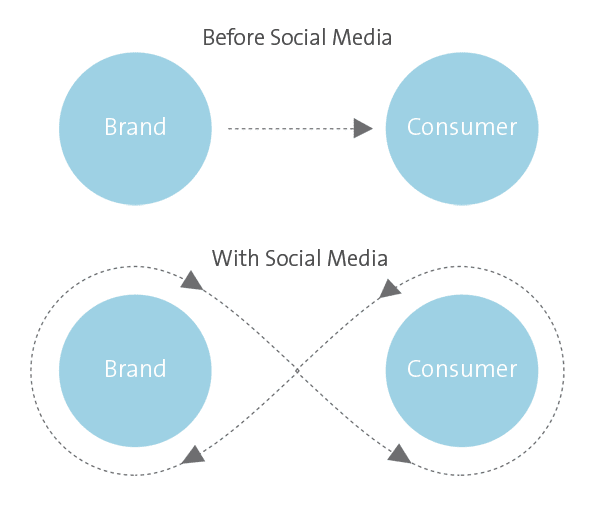 Useful sites to start your reputation building
LinkedIn
This professional networking site has a few bits of technology that let you shine… Firstly, you can set up a company profile and even add products or services in a portfolio. You have plenty of space to let people know about what your brand stands for.
Then there is your own personal profile, detailing your education and employment past and connecting you to other professionals you've crossed paths with. It is an online CV that supports your business brand as a professional, trustworthy organisation.
Better still, you can get recommendations from those you have worked for or with in the past.
This is a powerful tool as it is as close to the truth as you would imagine – a bit like product reviews for people.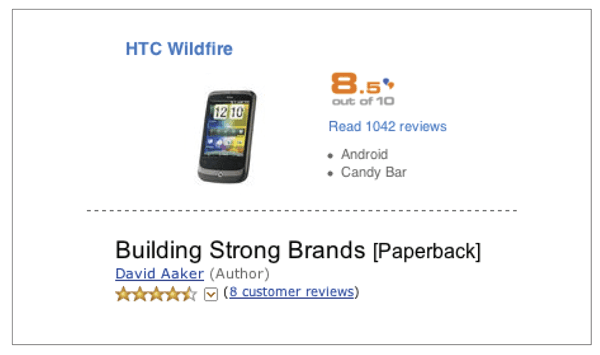 Ecademy
Another online networking portal, a bit like BNI, but very web driven with different membership options and networking tools such as virtual boardrooms. It is encouraged to network offline, locally and online in combination with 'giving back' to the community via blogs and articles. Again, pretty good for marking out your territory in the SME business world.
It is, unlike LinkedIn, fee-based if you want to benefit from the more useful tools, so it does require some commitment to actually use it on a regular basis.
Obviously there are hundreds of other online networking platforms out there, such as XING, UK Business Labs, UK Business Forums or the American FastPitch – but with all of them it helps to have a strategy to push your brand as otherwise it can be a big time investment for not much in return.
Twitter, Facebook and Co.
Twitter is a great broadcasting tool for quick updates, links you want to share and be associated with, and it has become very much part of the social media landscape and can be used for brand building.  I personally find twitter easier to use for business than Facebook, which still has a far more social side to it, but some will disagree and swear by Facebook. It will very much depend on who you are trying to talk to and what your business is into. And then there are of course whole armies of social bookmarking sites, from delicious, Digg it, stumble upon and Technorati to sites like YouTube and MySpace.
Your social media strategy will reveal how to best utilise any of these platforms and sites so it is not just all a big time investment, but a vital part of your overall brand strategy.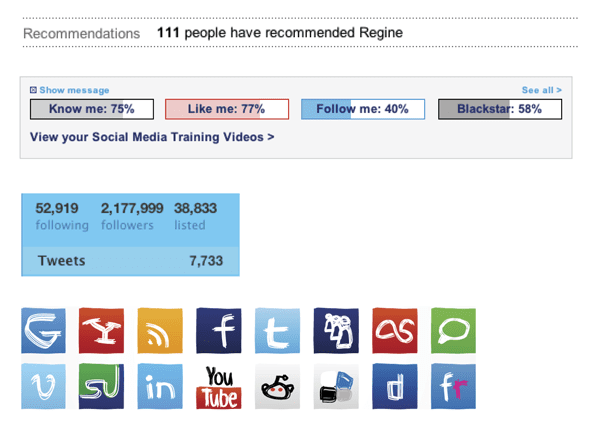 Brand Image/Brand Identity
With all the chatter about online reputation building and networking, one thing that can easily be forgotten but should not be missed remains the actual brand image, derived from and supported by your brand strategy, mission, vision and brand values. They may seem idle terms, but if you try to note them down, it will make you realise how important they are – and if they are in fact communicated in your brand image/brand identity.
Is your message consistent throughout different brand touchpoints?
Is your message clear?
What is the 'big idea' that communicates your brand?
Is your marketing plan and design material in tune with the brand's vision and values?
Is your brand understood internally and externally in the same manner?
Are you and your staff proud of your brand?
It may be a bit bamboozeling to take all these aspects in, but it's by no means an 'Emperor's new clothes' scenario. The public today is media savvy and they will pick up on the details – especially of anything to do with your brand identity. Remember the scandal a few months ago with the new The Gap logo and now the mixed reviews and opinions surrounding the Starbucks brand development?
Image is not everything, but a picture speaks a thousand words and how your brand is visually presenting itself plays a major part in how your brand's reputation is perceived.
What else?
Brand building is of course not just about reputation. It is about trust, loyalty, professionalism and of course the fulfillment of the brand promise. Your reputation will only ever be as good as the products or services are that you provide. So that's where it's over to you as the expert!
brand guidelines, brand management, Brand Strategy, graphic design