Ups, I forgot to mention…
…. the name of my product!
Don't walk up too closely to this banner stand in the local cinema. What looks like a standard ad for Doritos quickly becomes a giggle when you see that the actual 'new flavour' had been forgotten (unless this is a new way to style roll up banners) and had to be stuck on with paper and the perhaps slightly uninspiring line 'Have you tried Chilli flavoured Nachos ??'
I won't even mention the typography (or lack of).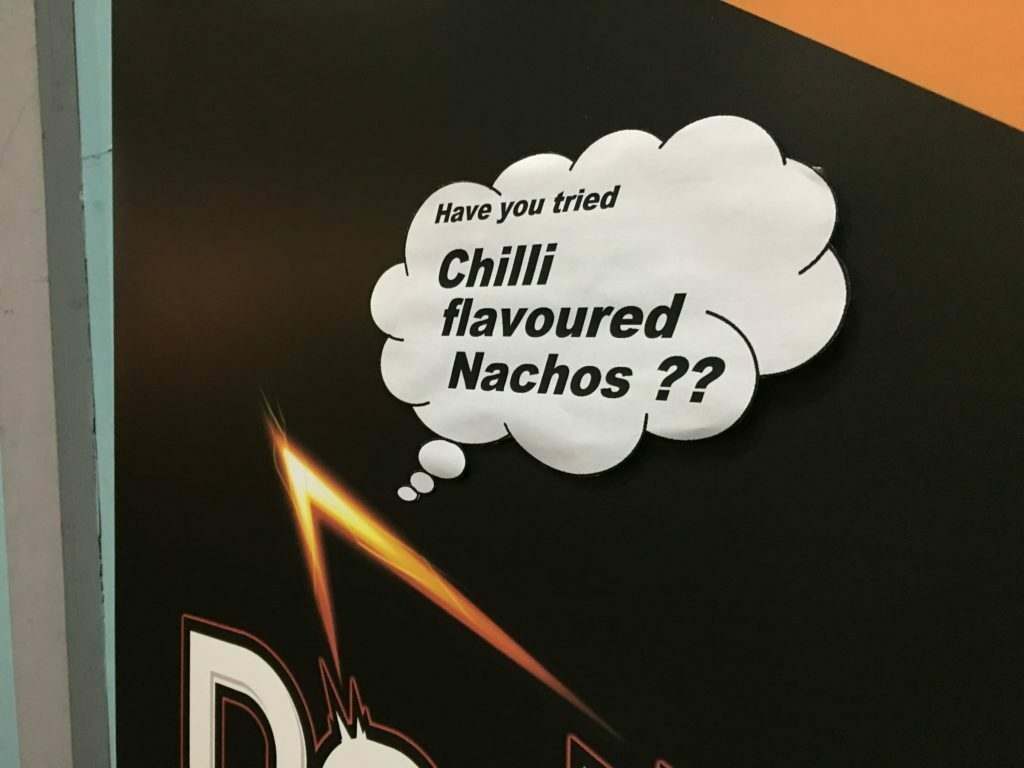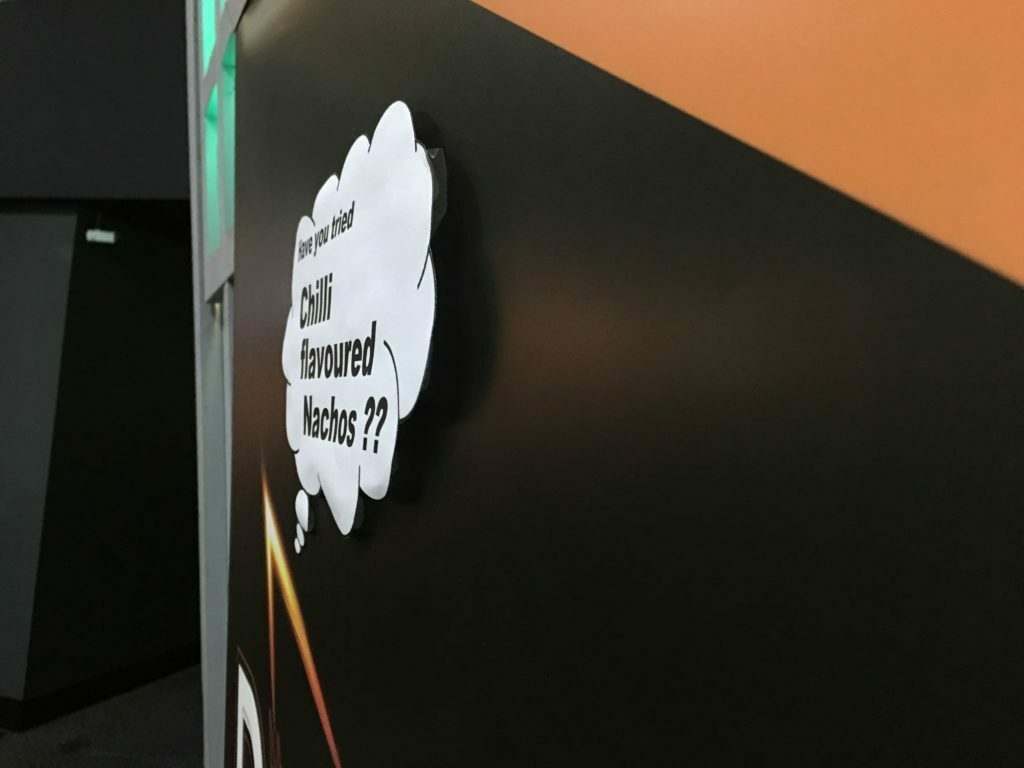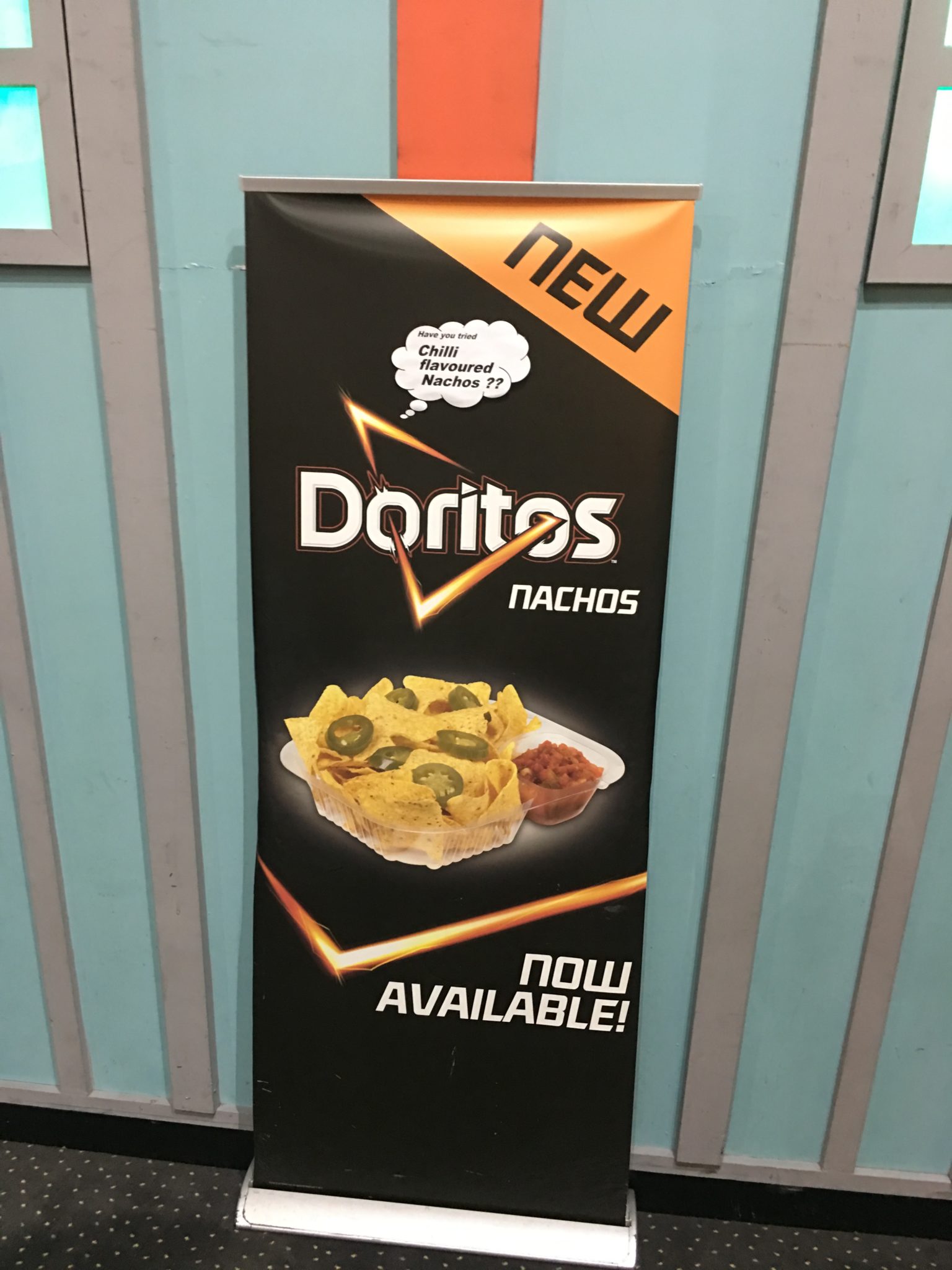 And why would a triangle have a thinking bubble? Perhaps it is a dream cloud and the designers found themselves in a little bit of a nightmare…