If anyone ever had any doubt, this year must have shown to businesses of all sizes and varieties that the world is happening online. And as a business, it's ever more important to give customers a great brand experience when you can't be there face to face.
There are lots of ways to have an online presence, and each business is unique in some way, so there isn't a right or wrong formula – but looking at a combination of different media together with 'traditional' print, advertising and marketing will be a good starting point to devise the right strategy for your brand.
Below are some 'brand touch points' where people will interact with you to consider. Remember, it's no longer a case of having a product, filling a niche and giving customers the choice of 'take it or leave it'… Brands are made by the people that buy them. It's vital to build loyalty, support and advocacy for what your brand stands for right from the start so your business resonates with the right audience.
Website
The headquarter of your online operations. All roads should lead back to it in some shape or form (and in your email footer) and landing there should be a pleasure that won't disappoint. That's one of the reasons why a website can't just be something that looks like a template you populated in a day with stock images and dated graphic. It needs to sparkle and be as genuine as your brand should be.

You may need a brochure or an e-commerce site, or a hybrid of both. You may need an app for mobile devices. Talk to your agency about the best option and beware of tying yourself to systems that can't be widely supported.

Invest not only in a progressive CMS (Content Management System) and design made for you specifically – think about using your own brand photography and don't forget the website copy. If you spend all this time planning and organising a new site, you may as well go the extra mile to make it as future proof as possible.

Think about using video on your site – explainer videos for instance are a great way to bring your story in front of your clients in an engaging manner. Sound could also be a good medium, but give people the option to browse on mute! Nothing worse than going to a website in your break and the whole open plan office knows which site you're on…

Make sure your site's design and layout is responsive, so it looks good on a mobile or tablet and on a desktop or large screen. Different content will need to be considered for different devices, but that's where your agency can help you with their expertise and advice on what works best where.

Use new technology to make maintaining and updating your site easy and time efficient. Dynamic content, custom fields and advanced integrations can transform the way you use your web content as part of your marketing – and save you a ton of time.

Don't forget about speed, SEO and security. And GDPR! That subscribe form better be opt-in and your cookie policy should have the required choices available if your site is setting cookies. Have a look at your privacy policy if you collect any date and make sure your site has a good SSL certificate so users and browsers can trust their information is secure.

Thankfully, there are lots of tools available online which allow for entry level functionality that can grow with your website as you grow your business. You don't have to start with a high-tech rocket to reach the stars. It has to be capable, for sure, but with the right base you can add more features as you go along and learn more about what your customers need.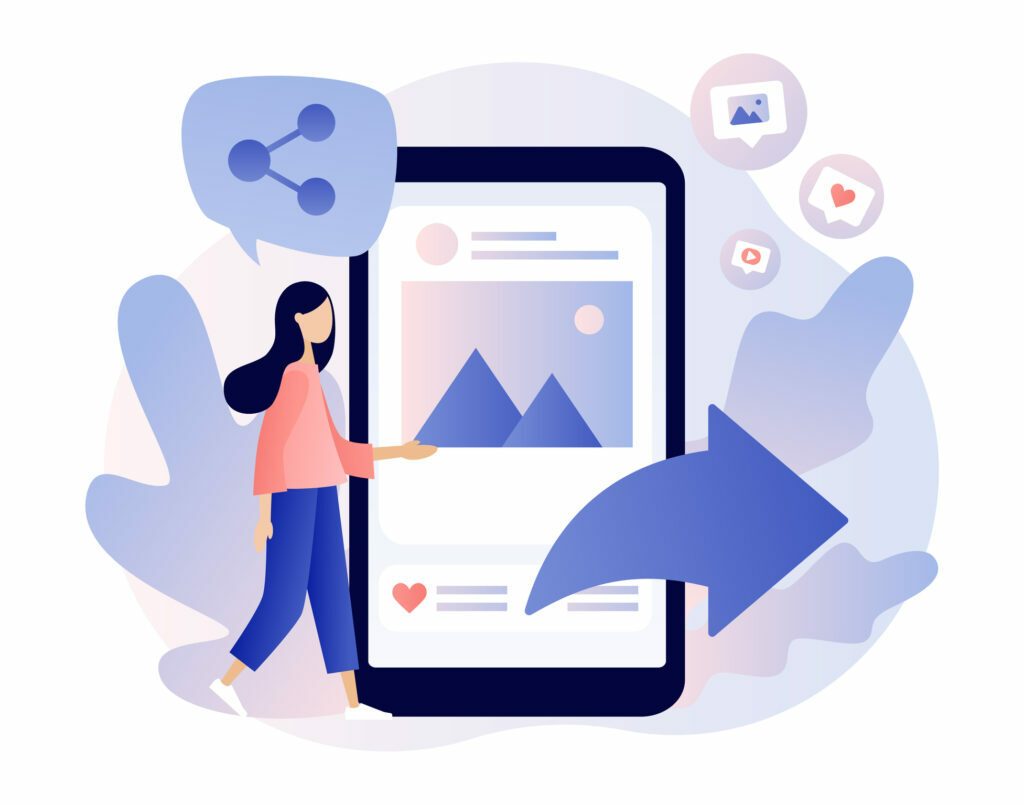 Social Media / Third Party Platforms
There are so so many platforms out there now, one thing is clear – you can't be on each one of them. So a good first step is to ask where your ideal customer hangs out. Using your ideal client as the central focus for how you run your online marketing is a neat little helper whenever you get stuck. What would they want? Where would they go? What would they expect? Would my content make sense to them? The answers will guide you to finding a manageable selection of platforms to create your profile on.

Just like for anything that has your brand identity on it, make sure your social media profiles look the part. Consistency across all the different media will help to establish your presence in the market and give your customers confidence that they are in the right place.

Look at getting a suite of templates for social media in place. Make a content plan. Think about what to post where when and to which audience.

If you are using Zoom or similar video chat software to hold client meetings, think about your background. It may be worth to create a branded background that looks professional if you have to work from home without a home office.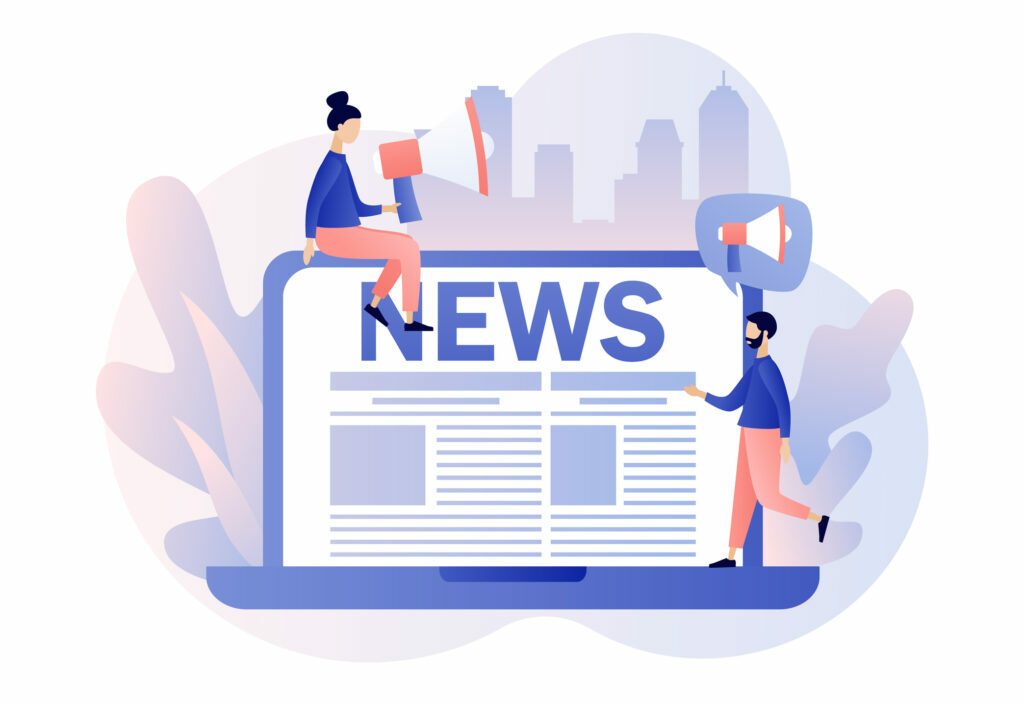 PR
Having a presence in the news is a powerful tool for building your brand reputation. If you have a story to tell, tell it. There are not only literally millions of blogs and websites out there looking for fresh content, there are also reputable online events, magazines or news sites where your latest news could be featured. It takes time and patience and a bit of luck, but it's all there for you to establish your brand online.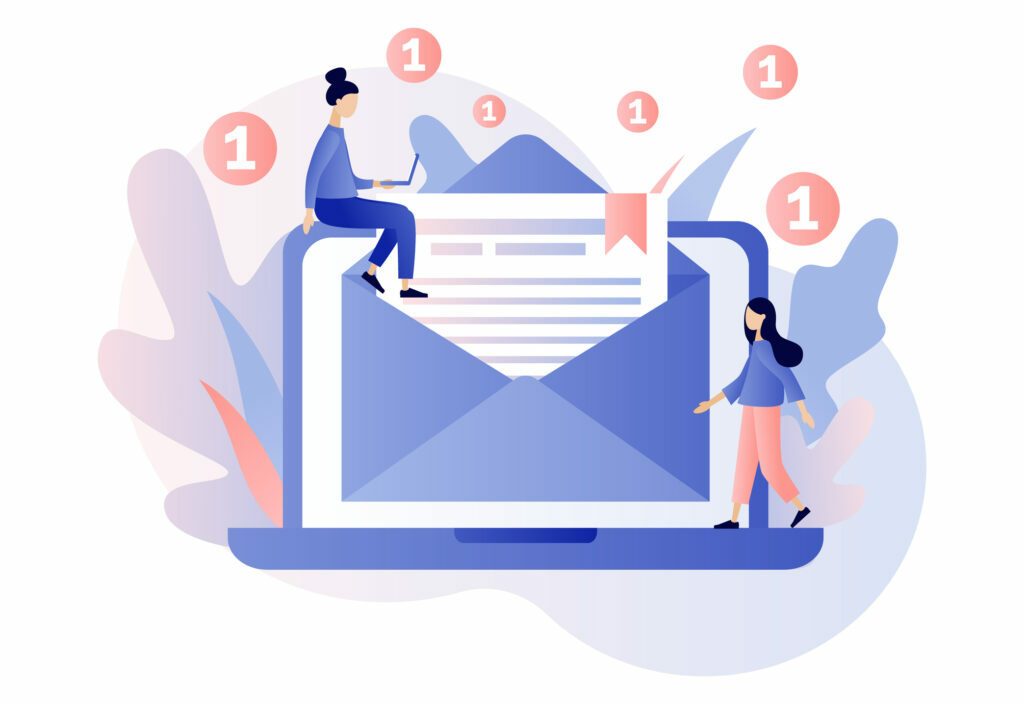 Emails and beyond
There are some fantastic tools out there to help make your customer's journey a smooth and happy one. From online chat bots to personalised, automated client email campaigns with Zapier or IFTTT integrations, the possibilities and opportunities are endless. Email is still one of the most important elements in customer communication, so make sure it's top-notch.

Think about spam prevention, which can be a real minefield. No point sending out fantastically crafted emails if they end up in spam. Try plain emails with interesting footers rather than mailchimp style HTML templates that may switch off the recipient because they instantly think they are being sold to. A/B test a campaign with different approaches.

Make sure your list is clean; no point having unsubscribes and spam reports from people who haven't really asked for being contacted. There are some great email providers out there for transactional emails which can tie in with your website and submission forms and provide a link to your CRM where you keep track of your contacts and lead pipeline.

I also wanted to just touch upon measuring your activities. Google analytics, serpstat, rocket link and bit.ly, jetpack and all those tools within different platforms provide you with data about how your content performs. It's a good idea to spend some time to assess which metrics are of real value to you, what matters at the end of the day and which you should mostly focus on to make a difference to your bottom line.
Hopefully this gives you a brief overview of the complexities of a digital marketing strategy. With any of these, consistency, continuity and good content is key to your success online.
If you'd like to chat about your website and everything around it, please get in touch!