It's geeky time again! Let's talk web tech… If you have a website, you probably know there's a lot more to the site itself. My clients won't notice most of these extra things to think about when setting up a site.
And I've got a lot of little helpers that make the web process smooth sailing. Here's a quick roundup of some of my faves.
Some are available as plugins especially for WordPress, which has so many little nifty tools. These here are all available as web services though so use whatever system you're into.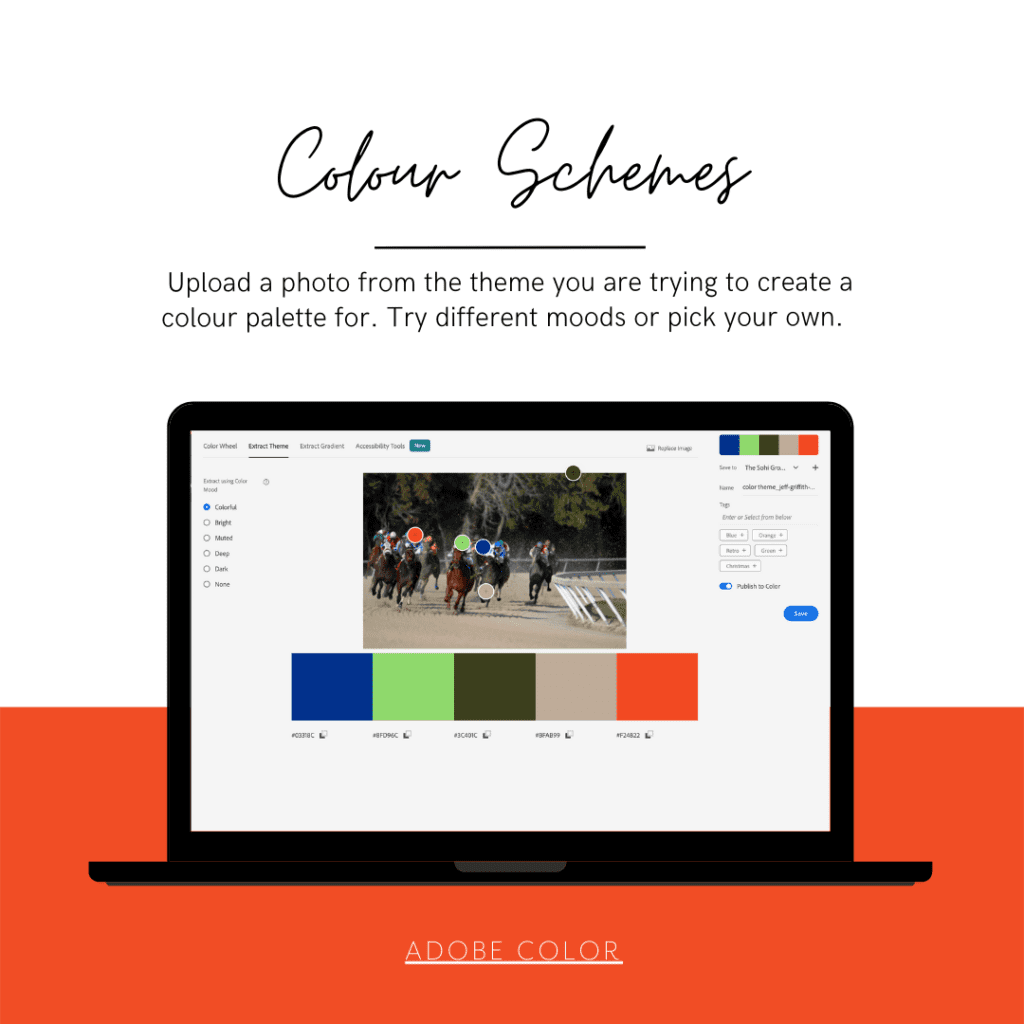 Adobe Color
Looking for the perfect colour palette for your website? Many designers spend countless hours trying to come up with the right palettes. Fortunately, there's an excellent tool that can help you — and it's free. Adobe recently launched a new site called adobe color (http://color.adobe.com) which takes advantage of Adobe Kuler's (another free tool) colour wheel to provide you with a series of beautiful colour combinations.
You have the choice to use the colour wheel to define complimenting colours with different pre-sets:
Analogous
Monochromatic
Triad
Complementary
Split complementary
Double split complementary
Square
Compount
Shades
Custom
The one I love the most is Extract Theme where you upload a photo or graphic to pick the colours from – again with handy presets. You can opt for the colourful, bright, muted, deep, dark or your own.
Once you have a colour, it's also really handy to see it in action as a gradient. Again, something you can do with Adobe Color. And if you are catering for higher accessibility, voila! Check out the colour blind simulator.
Colorable
The human eye can distinguish about 10 million different colors. But we're not able to spot every nuance out there. That's where contrast comes in. Contrast is the difference in luminance or color that makes an object distinguishable from another. Contrast is important because it determines whether an object stands out from the background, or if it blends in.
Colorable helps you test different colours 'on top of each other', looking how a font colour will appear on different background colours.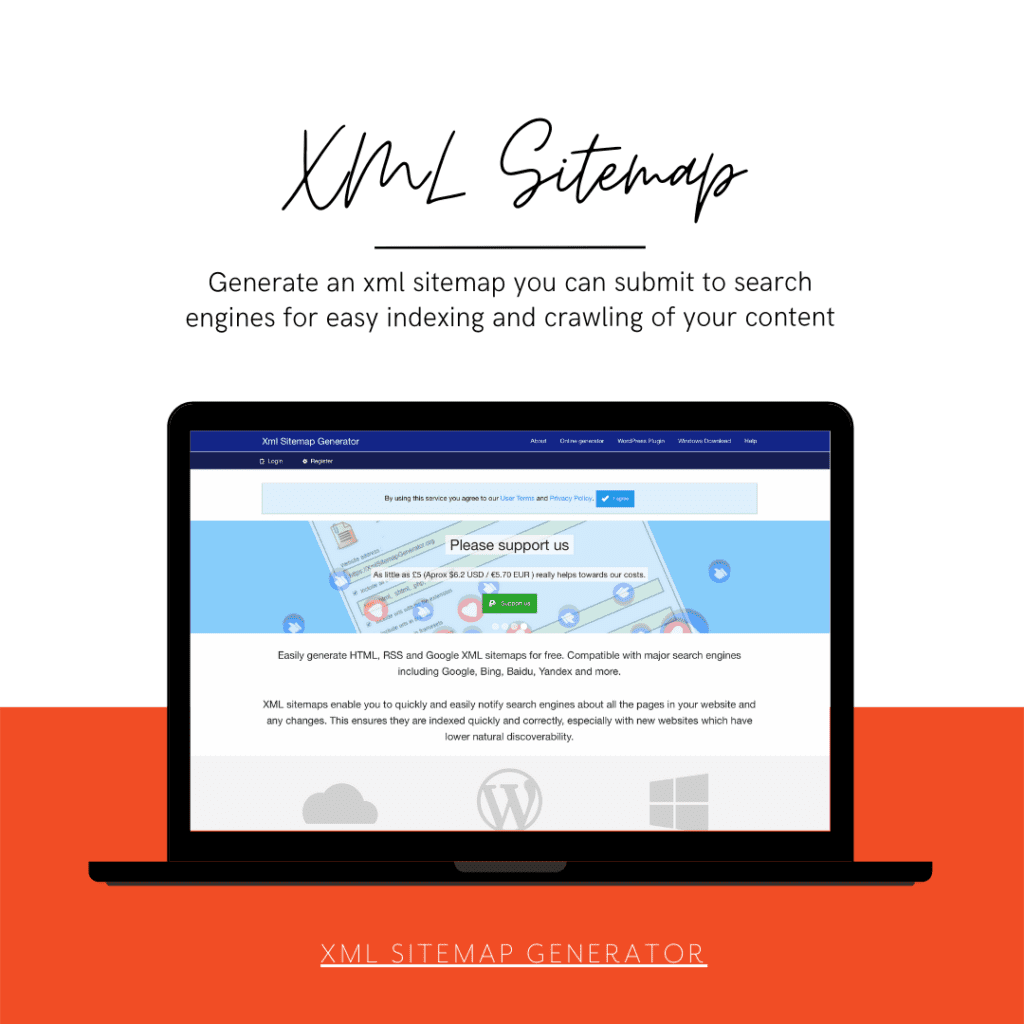 XML Site map generator
XML sitemaps are a good idea no matter what, but they're particularly important for sites with large numbers of pages. If you're running a large site, you might have hundreds of thousands of pages, and manually submitting each one by hand to search engines would be a time-consuming and potentially error-prone task. XML sitemaps can simplify the process.
Plugins such as Yoast for WordPress or OSMap for Joomla run websites can be used 'on site' as well, but if you don't want plugins, this site map generator is quick and effective.
A whole other section worth mentioning – Google Search. Here you can use your XML Sitemap. When you submit your site in the console, it will also alert you to any issues with pages, links, breadcrumbs etc. It's a rabbits hole but in its basic functions it's very useful for helping with SEO.
Meta tags are invisible text that helps search engines understand what your webpage is about. For example, meta description tags are the short, 150-character snippets that appear next to a search result. These help users decide whether or not to click through to your page. This website shows you how you can edit and experiment with your content and previews how your webpage will look on various social media channels.
Again, plugins such as Yoast for WordPress solve this issue neatly, but some parts are limited to the premium version. Meta tags is free to use.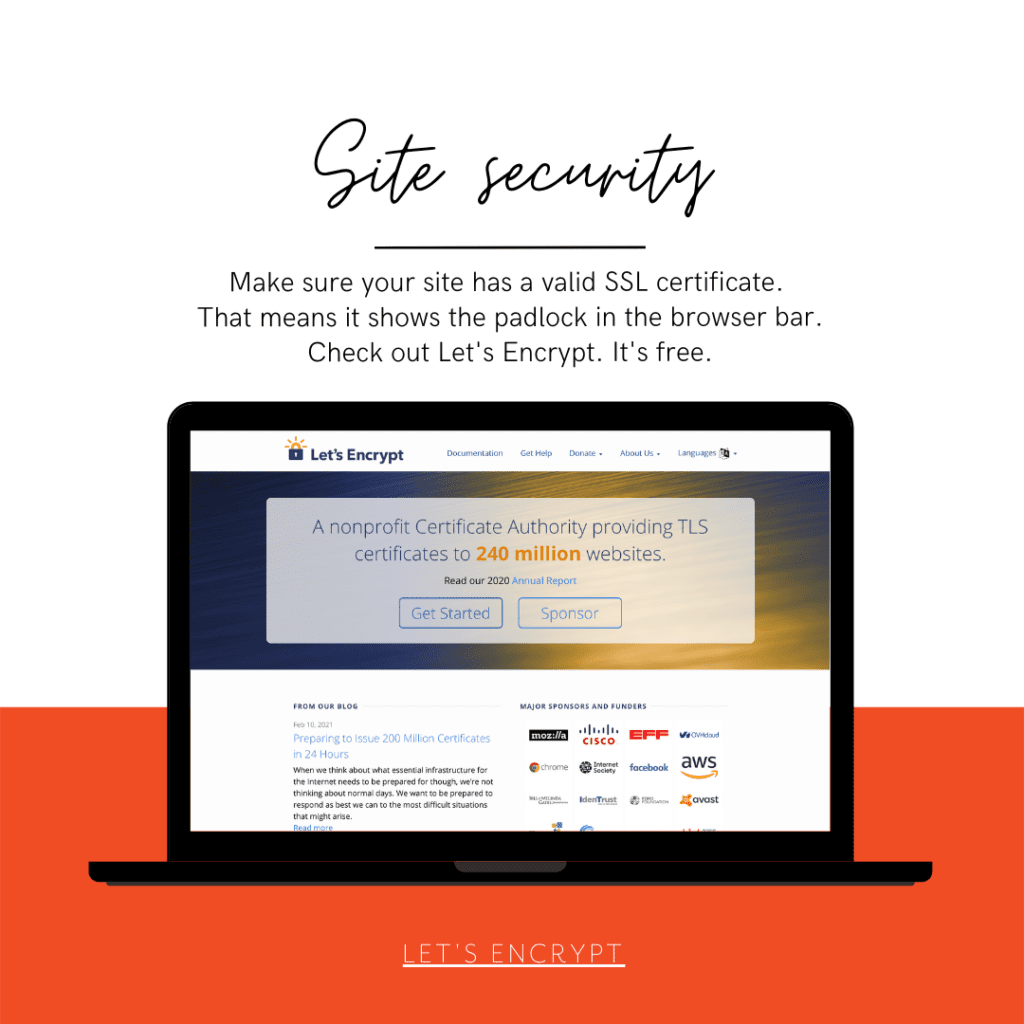 Let's Encrypt
Let's Encrypt is a Certificate Authority that provides free TLS certificates to millions of individuals and organizations operating in nearly every country around the world. They're a nonprofit with a mission to encrypt the entire Internet. They help their users set up HTTPS websites so that everyone can benefit from encryption, from users browsing the web to admins managing servers.
Most good web hosts will integrate let's encrypt so you shouldn't have to worry about a thing. Just check that your hosting package comes with a free SSL certificate and that you have the padlock on your url starting with https.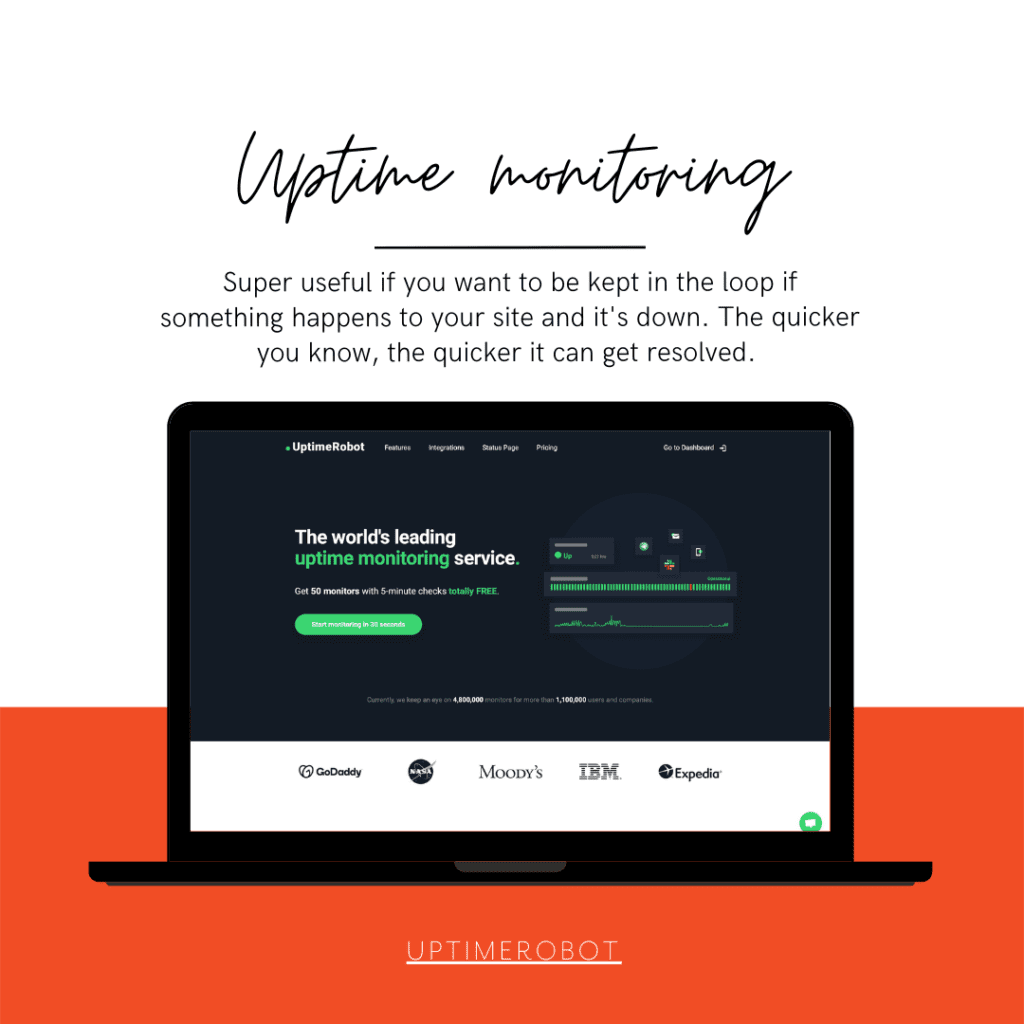 Do you know what will happen to your business if your website is down? Up to 30% of all visitors will abandon your website if they can't access it. This makes the reliability of your website extremely important to your overall success as an online entrepreneur.
No system is perfect, and websites will go down at some point for some reason or another. What's important is that you find out and are able to react quickly. We monitor the websites we host for clients for exactly that reason. This site monitor is free for up to 50 sites, making it great for SMEs to ensure their online presence is being watched out for.
There are lots more tools out there, of course. And I already have a list in mind of some services that make SEO and the finer details of your website so much easier.
Let us know if you want to talk more about your website design, development or hosting, we will be happy to help.