It's a wrap.
This year we've been able to get back to designing for actual 'live' events, with exhibitions starting to make a come-back after 'you know what'. It's been great working on different roller banner designs for companies trying to attract visitors to their stands.
Here's just a couple of examples from recent expos. What was important in both instances was to keep it simple, to make messages clear and easy to read and to link to the websites for more information. Whilst there used to be a notion of having to tell just about every little detail on one single page, ending up with over crowded and frankly ugly looking visuals, we now have the luxury of being able to bridge from the physical to online with QR codes and similar scannable links.
You can use the canvas to create a visually powerful introduction and guide people to more info online. It's so much better than having to squeeze in too much to give a design layout a chance to breath.
If you'd like some fresh banner designs, get in touch!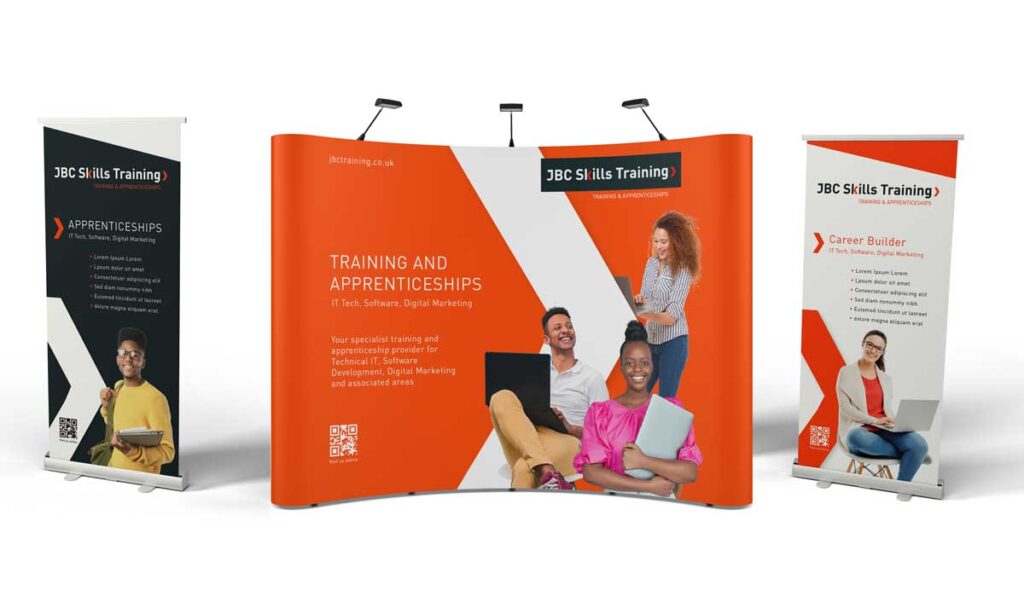 Regine Wilber
I am a brand consultant and conceptual designer. I love using creativity to solve problems for our clients. In my spare time, I like jigsaws and probably a bit of a board game geek. 
Other Articles
Newsletter