Your brand connects with your customers in many different ways. Some call it touch points, but simply-put it's all the varied ways someone will come across your brand in the mind, online and in print. We are tactile people, and online does lack that dimension. Print, however, opens up a whole Aladin's cave of possibilities to elevate your brand beyond the purely visual. Let's give it some texture…
What paper types are there?
Without going into every detail, broadly speaking there are these paper types, defined by the composition of their pulp and additives.
Recycled paper
Coated paper (matte, silk and gloss)
Uncoated paper
Bond paper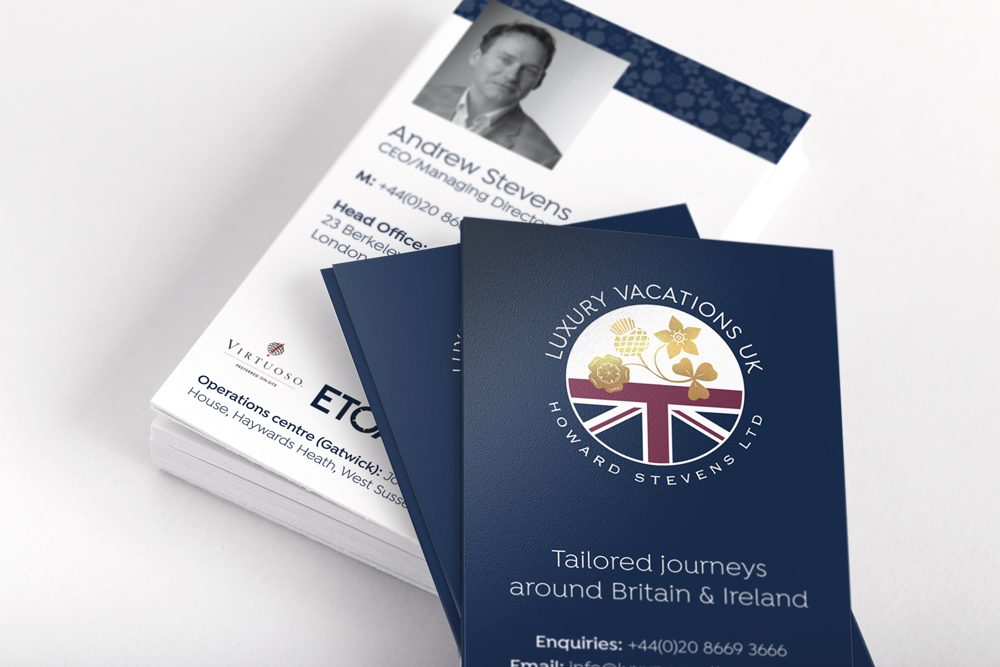 Recycled paper
Recycled paper is made from 60% to 100% recycled paper pulp. Paper pulp is mixed with water and blended until it breaks down. The individual fibres are bonded together again to make fresh paper materials. Producing around 100,000 sheets of paper requires around eight trees and 2,000Kwh of energy (which is roughly a carbon footprint of 6,000kg).
Paper can be recycled an average of eight times – pretty good going! Recycled paper is energy-efficient enough to reduce both your resource use and your carbon footprint.
There is a great range of papers out there now that fall into the recycled category and it's an easy choice for brands focused on sustainability.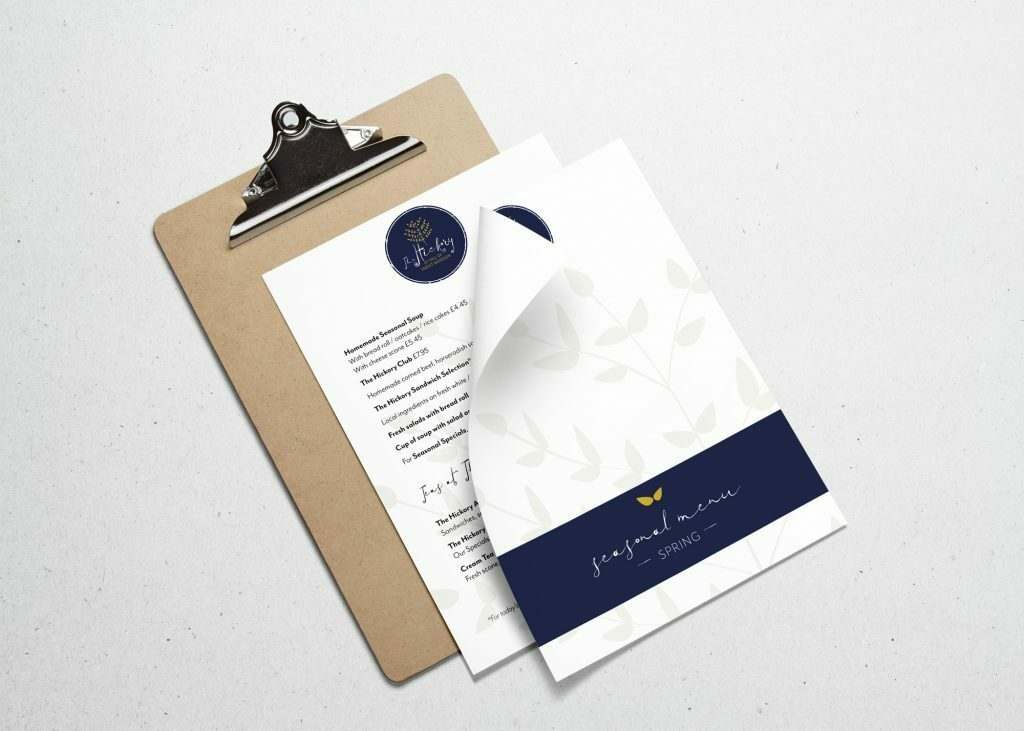 Coated papers
Gloss paper
There are two main types of coated paper which are basically opposites. Gloss paper has an incredibly high shine and a smooth, tactile feel. It's a popular choice for leaflets and flyers because it enhances colours. Because it is used for direct mail, it can have the association with 'junk mail' and thus the perception can be that of 'cheap' rather than luxury. There's also the issue of fingerprints on the shiny surface… That's not to say you can't create a mix of papers for a coffee table book that uses a particular finish on some sections and the gloss on others to work to their strengths.
Matte paper
Matte coated paper has a muted surface that refracts light subtly and evenly, reducing any glare. It has a soft, textured feel to it and is easy to write on in contrast to gloss coated paper. Matte coated paper is very popular when used to create magazines, books and other larger copy-based print, as it isn't so reflective. Matte is a great compromise if budget is an issue for your print work – most printers will have a house matte in stock and it works for digital and litho.
Silk paper
Silk coated paper is the basically between gloss and matte coated. With that, it has the smooth feel of glossy paper but it doesn't have the shine. Silk is produced by binding silk fibres together, which gives it a great feel and has a brilliant ink to paper contrast. If you use it with an LED UV printing process, silk-coated paper gives you all the shine and vibrancy of colours you are used to from gloss, but without the glare. Silk paper has long becoming a favourite stock for premium brands along with matte and uncoated.
Uncoated Stock
Bond paper
Bond paper paper type you will mostly find in office stationery, envelop production and packaging. As it lacks a coating, it has the advantage of easily being used for office printers or being written on by pen.
Not having an extra coat makes it prone to damage by tears, scuffs and stains. But on the upside, it's versatile and won't fingerprint.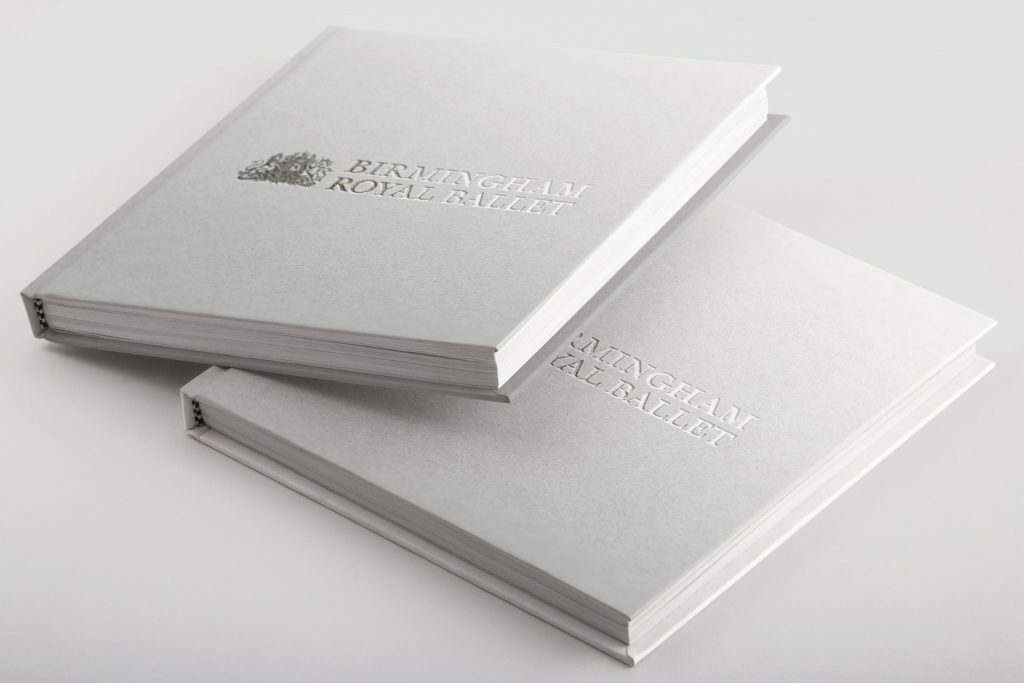 Uncoated paper
Uncoated paper is similar to Bond paper and does not have a coating to fill in between the fibers. That makes it generally rougher compared to coated paper. Uncoated stock tends to be more porous, which makes it also more absorbent. This means that images printed on uncoated papers will be softer and less crisp, but if it fits with your brand values, that can be just the desired effect to be after. You can get amazing choices for textures and finishes. Something else to note is that you can't UV varnish uncoated paper as it just 'seeps in' and disappears, but there are other ways to create the desired effect – with a clear foil for instance.
Paper samples and where to get them
It's hard to imagine what a paper will actually feel and look like by its name or on the website of the paper mill alone.
Many printers will offer sample packs with printed options for their collection of papers. If you work with a design or branding agency (such as ours), we can organise samples for you for print brochures or stationery so you can be confident with your choice of papers for your brand.
You can also check out our list of paper suppliers in the UK.
Drop us a note if you'd like to chat more about this!